Microsoft and Symantec team up to implement a management solution and disaster recovery in Windows Azure cloud platform.
Symantec said it will expand the availability of Symantec Storage Foundation for Windows and Veritas Volume Replicator high disaster recovery software solution platform in Windows Azure cloud.
The agreement was announced at the recent [...]
Continue Reading

→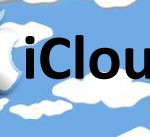 Apple has recently announced that their top end MacBook Pro will no longer come with a hard drive, as the new ones will only contain much faster SSD or Solid State Drives. The announcement heralds one of the most important shifts in the industry trend towards SSD-only systems using cloud-based storage devices.
[...]
Continue Reading

→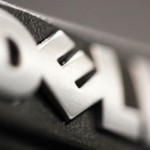 Continuing its strategy of moving beyond the PC, software and services, Dell launched its first service in the cloud infrastructure earlier this year thanks to a partnership with VMware.
Dell announced it is expanding availability of its Dell Cloud with VMware vCloud Datacenter services into Canada and Europe.
The service will [...]
Continue Reading

→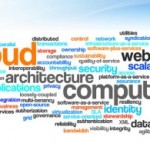 Amazon Web Services and Microsoft, together with Rackspace Hosting, are staging a price war for their services. Amazon started implementing its cloud support plans changes in response to the price slash Microsoft and Rackspace are instituting for their services. Being a leader in Infrastructure-as-a-Service offerings, Amazon holds around 80% of the whole [...]
Continue Reading

→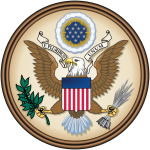 The US federal agencies are an exemplary example of a source of more data. One of the largest exporter of IT outsourcing, the federal government is proposed to spent $78.9 billion in IT budget for fiscal year 2013.
Big data, for last four years are more or less has been relatively flat, [...]
Continue Reading

→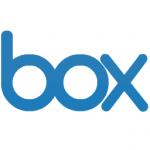 The California-based Box boasts of 11 million existing users and is currently positioning itself in the market as an IT-friendly safe and secure way for users, particularly business-oriented ones, to store presentations, documents, and photos that can be shared as needed.
The new enterprise-wide search capability gives system administrators the ability to [...]
Continue Reading

→
Download Free Whitepapers
Upcoming Events

December 4, 2013 –
December 5, 2013 (All Day)

December 4, 2013 –
December 5, 2013 (All Day)

February 19, 2014 –
February 21, 2014 (All Day)

February 24, 2014 –
February 27, 2014 (All Day)

February 24, 2014 –
February 26, 2014 (All Day)

CHANNELS
Upcoming Events

December 4, 2013 –
December 5, 2013 (All Day)

December 4, 2013 –
December 5, 2013 (All Day)

February 19, 2014 –
February 21, 2014 (All Day)

February 24, 2014 –
February 27, 2014 (All Day)

February 24, 2014 –
February 26, 2014 (All Day)

CHANNELS