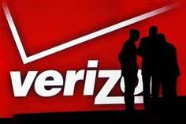 To enhance its cloud computing capabilities Verizon acquired Terremark, a Miami-based cloud services and data center hosting provider, for $1.4 billion. With this acquisition Verizon will be competing with major cloud services players such as Amazon. Verizon, which already offers its own Infrastructure-as-a-Service product, as well as managed hosting for enterprise customers, will pay $19 per share for Terremark.
On a call with investors today, Lowell McAdam, Verizon's president and chief operating officer, said the deal would "accelerate Verizon's 'everything-as-a-service' cloud strategy". "We have viewed this space for a long time as a place we want to grow our business," McAdam said.
The acquisition will expand Verizon's ability to provide information technology services to corporate customers. Terremark currently has 13 data centers scattered throughout the United States, Europe and Latin America and offers infrastructure-as-a-service, security and managed services. Verizon currently operates more than 220 data centers across 23 countries. "This is a classic make or buy decision. By the time you build data centers and then outfit them… it takes time. And to be honest, that's not our core competency," said McAdam. He goes on to say that Terremark has extensive relationships with large enterprises and in the government sector, and combined with Verizon's sales force and distribution network, will be able to move very quickly so that Terremark can open up new markets in Asia-Pacific and Latin America.
"At the end of the day it's the same business, but now with a big brother," Manuel D Medina, Terremark's CEO, stated on today's call.
Click on the link to listen to today's Verizon webcast on Terremark acquisition: http://investor.verizon.com/news/20110128/