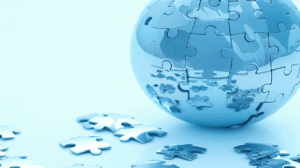 Big data and Platform-as-a-Service offerings have recently gained momentum, indicating a shift in enterprise IT practices around application development and analytics.
Public Clouds
The second-quarter kicked off with Amazon Web Services cloud computing outage – the biggest networking issue that affected Platform-as-a-Service offering. These architectural flaws – AWS outage, Sony's PlayStation Network security breach and VMware's Cloud Foundry service, had reinforced cloud vulnerability. AWS learned to rework its cloud architecture and outage procedures, while customers learned to architect their applications with cloud computing.
Multi-language support had been the theme in the PaaS space, though being criticized in terms of development option. Existing PaaS platforms like Heroku, Google App Engine and Microsoft Windows Azure matured in a significant manner. Also, new products such as DotCloud and Cloud Foundry gained momentum.
Microsoft bets big on Windows Azure as the OS for a whole new breed of applications, promising to spend 90 percent of its R&D budget on the cloud. It announces a variety of new features, established partnerships and released project toolkits.
Telcos are becoming more than just bandwidth providers. Verizon acquired Terremark,  CenturyLink bought Savvis and Dimension Data bought OpSource. Several other Telcos without strong cloud strategies also started to consider similar IaaS providers, such as Rackspace.
AWS portfolio of cloud-computing services also keeps coming every quarter with lots of new features and pricing options. The rest of the cloud providers are keeping up with the market leaders to get their share of growing revenue within the cloud.
Private clouds
In April, OpenStack, the Rackspace-led opensource cloud-computing project began to be legitimate as it released its "Cactus" code, with a number of improvements. Internap, AT&T and Cisco had started to get heavily involved in OpenStack.
Open-source code is also doing the trick for Cloud.com, an OpenStack contributor due to the increase in customer momentum during the second quarter.
With the demand in cloud computing in Asia, Joyent – a public-cloud provider-  established partnership with Asian companies and governments to roll out its own cloud platforms.
Over the past months, a large number of tech giants united to create new partnerships or add competitiveness to existing ones. Red Hat launched two new cloud-computing offerings, Oracle advanced its cloud-computing strategy, HP rolled out a new private-and hybrid-cloud offerings, VMware introduces vFabric 5 and partnered with Hitachi, and a lot more.
Other new private-cloud startups had experienced notable private-cloud happenings. Among these are Nimbula's flagship Nimbula Director and its partnership with Supermicro and DynamicOps that helps companies' transitions to cloud architectures.
Cloud services
During the second quarter, the fight between Google and Microsoft to be the leader in cloud-based collaboration services, heated up. With this, Google unveiled practices to achieve security and availability within its data centers while Microsoft had a big win with its Office 365.
VMware is creating an impact as it acquires every cloud services under the sun. It plans to corner the market on selling next-generation applications designed to run atop that infrastructure.
The trend toward Everything-as-a-Service continues. Startup cloud providers that are selling cloud services like Zencoder, Spiceworks, ServiceMax and Spanning Apps continued to raise revenue.
IDC predicted that by 2015, cloud services will be a $72.9 billion market. Large vendors continue to invest heavily in their Software-as-a-Service offerings not just for collaboration but also for complex, enterprise-type applications.
Fyels, a consumer-focused cloud storage that offers Twitter users unlimited storage space, also emerged in the second quarter.
Data centers
Companies selling flash-based storage system during the second quarter are making revenues. EMC, HP and Teradata all announced flash plays, as they target primary storages, transactional databases and data warehouses.
Cisco struggles to remain relevant in its flagship network business but comes strong in its server business. It is also making a name in its data centers through building cutting-edge facilities for its private-cloud-computing effort; and selling data-center containers.
Converged infrastructure continues to increase with HP's lineup of converged systems and Fujitsu's own preconfigured system. Even Dell announces its  pre-integrated server, storage and networking product called vStart.
Being energy efficient is a challenge for everyone operating data centers. A variety of innovative approaches to help solve the efficiency problem arises. However, it is hard to tell how far data-center operators will go to save power.
Web infrastructure
In the world of web infrastructure, Facebook launches an opensource project around the designs for its specialized servers and clean data centers.
Google shows off its trademarked ingenuity, technical prowess and altruism. With its ingenuity, Google revealed its plans to serve live traffic from the world's first data center in Finland.
There had been insights that other large web infrastructures like Apple's vaunted iDataCenter will serve as the as the core of its new iCloud services. A rumor that Apple might utilize cloud infrastructure from rivals Amazon and Microsoft to power iCloud.
It was confirmed that Amazon's own data centers is considering modular data-center containers for more capacity.
Big data
Cisco predicts that Internet-connected devices will outnumber the human population by 2:1 and by 2015, Internet traffic will reach zettabyte. This is the reason why big data – tools, technologies and strategies – are hot right now.
Hadoop becomes a full-fledged market. Numerous products are optimized to either run Hadoop or to make Hadoop run better. Big data tools such as Hortonworks, EMC and MapR demonstrate that variety of applications can be powered by having the right technology and the right algorithm. A number of use cases to which Hadoop can be applied increases as it gains popularity,
The concept of "Everything-as-a-Service" expands to big-data analytics and the market for these services continues to grow.
There are also new products and new capabilities of analytics databases. NoSQL startups are picking up and targeting specific developers on the way. There are also a variety of unique attempts at redefining the scale-out storage architectures.
The goal of analytics is to predict what will happen in the future to help organizations make decisions. Hadoop and databases are great tools to analyze data because of its specialized algorithms.
Processors
Intel's x86-based Atom processor is proving to be adept at handling important workloads in production environments, proving itself inside SeaMicro. Other alternative architectures such as Tilera and Calxeda are showing more promises during the second quarter.
GPUs are making supercomputers everywhere. During the second quarter, HP, IBM and Super Micro were among the server vendors attaching more GPUs to their wares.
The Internet
As enterprises consume more cloud services and transfer data across geographies, research institutes and looking into ways to increase bandwidth. A number of WAN-optimization advances during the second quarter since for most businesses, moving data across data centers are a big concern.
Content-delivery network space remains to be active. Startups and telcos revolutionizing the space created news in the second quarter.
Big data and PaaS near-term outlook includes cloud high availability as an area of heavy investment; Hadoop innovation moving up the stack; the start of NoSQL consolidation; data integration as a common term; and Cisco making acquisitions around data center cloud computing.
This article is based on "Infrastructure Q2: Big data and PaaS gain more momentum" by Derrick Harris, GigaOM Pro. GigaOM Pro is the smart professional's resource that delivers stats, analysis and expert insight to turn market challenges into business opportunities.
Find related Research in the CloudTimes Research Library.