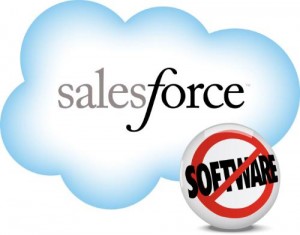 A group of 71 companies, the largest hardware, software and Internet companies led by Salesforce.com and VCE,  told the Obama administration that cloud computing must be adopted by the US quickly to drive job growth and preserve US technology leadership.
The report sent today to the Commerce Department and Vivek Kundra, gives recommendations on ways to accelerate government and commercial adoption of cloud technologies, shared pools of computing resources including software and data storage.
The group said in the report that cloud computing will become as important as the Internet in maintaining US competitiveness and decisions made in the next three years will determine whether the US or another country takes the helm of worldwide policy and industry developments regarding the cloud.
Dan Reed, corporate vice president of Microsoft's technology policy group, said in an interview "Without question, the US is the world leader in cloud computing. This is our market in the world to lose. The US needs to create an environment in which US companies can remain leaders in this space."
According to the report US leadership is dependent on earning the trust of current and potential cloud users and skepticism over cloud adoption by government technology managers has played a part in slowing progress on federal use of the cloud.