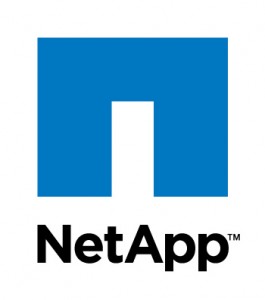 NetApp has recently improved its service capabilities in the cloud platform by enhancing its NetApp OnCommand Management software. Chris Cummings, vice president of product and solutions marketing said that the new NetApp OnCommand Management software will include features that will assist users to move their virtualized data storage from cloud environments, plus the new software will also extend its management capabilities for the storage infrastructure using a third party cloud-based platform. He said, "What we're trying to do with this launch is to push NetApp as the optimal storage for cloud environments, bar none."
Keith Norbie, vice president of sales at Nexus Information Systems, a Minnetonka, Minn.-based solution provider and NetApp partner believes that, the enhancement of NetApp's storage management software is a sign that the cloud providers are ready, other than just VMWare. Norbie thinks that NetApps transition to the cloud is done in a scalable fashion, which hopes to match the customer's computer and business IT solution's needs. Norbie said, "The more you can show how to move a couple inches forward towards the cloud, the better," and added. "Customers are not just jumping into the cloud."
NetApp's approach to a partner-based cloud computing is better rather than just focusing on its FlexPod architecture. FlexPod is built in the partnership of NetApp with Cisco networking, and VMware virtualization technology, which is a pre-set and validated data center platform that is created to build a flexible storage center using NetApp storage. This enhancement will assist customer end-users in their conversion to the cloud.
NetApp will make transition to the cloud very sleek with the OnCommand unified manager. Cummings said this will bring together several features like NetApp's Provision Manager Software, which will provide new user and services access, and the Protection Manger that will offer highly secure data protection features. He said, "We want to bring simplicity to managing NetApp storage via a single plane of glass."
Another feature that was introduced with NetApp is the OnCommand Insight Balance. This was the outcome of their recent acquisition of Akorri's flagship product BalancePoint. BalancePoint is a virtualized platform management that manages across different virtualization layers and varying technology silos for both physical and storage infrastructure servers. And to optimize management of data storage services, NetApp has also updated their OnCommand Insight Assure, Plan, Perform software.
Cummings said of OnCommand's management features, "So instead of just managing NetApp storage, they now look at networking and virtualization, at the performance issues of individual machines, at the performance and capacities set for individual departments."
Another move from NetApp is to integrate OnCommand with top vendors like: BMC's framework, CA, IBM Tivoli, VMware's vSphere, Microsoft's System Center, and Cisco's NewScale.
"Now if an administrator is using any of these management platforms, they can monitor and provision NetApp storage," Cummings said.
NetApp's next product offerings will include pre-validated solutions for its FlexPod architecture that will work with other applications such as SAP, Citrix XenDesktop desktop virtualization, VMware View desktop virtualization, and Microsoft applications.
Simultaneously, it is also developing with Microsoft the Microsoft FastTrack solution for cloud computing which will include FlexPod, Microsoft Hyper-V, and Cisco UCS.