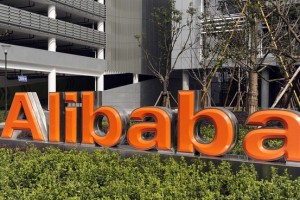 The Alibaba Cloud Computing unit of the Alibaba Group Holding Ltd. is soon to come out with its own cloud-operated system for mobile phone gadgets. Alibaba will have it released by the third quarter of this year according to an unofficial source. As other companies are battling for cloud software services for smartphones, they are busy developing their own mobile phone operating system.
China will have a new competitor in Alibaba for the Google Inc.'s Android OS, Apple's iPhone and Microsoft's Windows phone. Alibaba is known for  operating online commerce websites, but with the Alibaba cloud mobile phone system, it marks an expansion for their range of services for their customers.
With Alibaba's new cloud-based operating system, users can now access their data using remote server services, which is easier than iPhones and Android phones that still require the users to download the application from their device.
Alibaba's initial target is to release their new cloud-based mobile phone system in China, and eventually everywhere else in the globe.
There is no news yet of the OS and apps pricing and to what handsets it will be offered. But the Alibaba source said that the smartphone choice will definitely make positive moves for the company in achieving its target.
Many handset vendors and software companies have tried to offer their operating systems on a fee for service apps for all applications that will work on them. On a similar note, Alibaba can also take advantage of marketing their other applications such as their online commerce, services from other Alibaba Group units and Alibaba.com Limited, which manages websites in connecting buyers with their suppliers, and their consumer focused e-commerce website, Taobao Marketplace and Taobao Mall.
In the first quarter of 2011, 59.8% of the total 113.8 million mobile users in China use Nokia Corp.'s Symbian OS, according to Beijing research firm Analysys International. On second place is Windows Mobile that got 11.8% share, with Android phones next with 11.1% share and last on the top list is iPhone that got 6.1% of the market share.
Chinese search provider Baidu Inc. has already projected Alibaba's move in developing its own cloud-based mobile system operating system. Baidu said that Alibaba hopes to provide its users a diverse of services like the smartphones that would allow activities just by entering the command into a special search box.