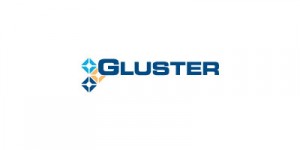 Storage software developer Gluster has partnered with cloud infrastructure provider GoGrid to make its open-source storage solution available on the GoGrid platform.
Innovative cloud storage solution now in beta and available on enterprise-leading cloud computing infrastructure to increase availability and performance and drastically simplify management of cloud storage
Gluster's scalable network-attached storage (NAS) solution is designed to let enterprises create storage platforms out of commodity hardware that was previously used for other purposes.
"Gluster's storage technology is architected to meet the scalability and performance requirements of dynamic cloud environments and is complementary to GoGrid's cloud infrastructure," said Jeffrey Samuels, Chief Marketing Officer at GoGrid. "Our ability to enable businesses to deploy and begin managing existing or new applications in the cloud in near real time, coupled with Gluster's capabilities, provide our customers with a comprehensive solution option for effectively managing storage in their cloudenvironment."
Gluster has existing partnerships with other cloud providers, including Amazon and RightScale. The link with GoGrid means Gluster's software  can be packaged with GoGrid Server Image, letting enterprises embed shared storage into GoGrid cloud infrastructure deployments. GoGrid customers can deploy scale-out NAS cloud storage to petabytes of capacity, according to Gluster. The idea is to allow enterprises to move more applications to the cloud because they can rely on the storage solution offered, Kreisa said.
"You can add data to the software to an infinite level," he said. "It's the nature of the technology we use that allows us to have storage across all these environments."
In a deployment of the software on Amazon's infrastructure for an electronic signature company, Gluster was able to ease the firm's concerns about cloud storage, said Tom Trainer, Gluster's director of product marketing.
"They had a problem with storage in the cloud, so they deployed Gluster and were able to move files and still provide the same service level agreements with their customers," Trainer said. "GoGrid has a large cache of enterprise customers that have been struggling with the cloud. They can now move their NAS into the GoGrid cloud."
About Gluster
Gluster is the leading provider of open source storage solutions for public, private and hybrid clouds. Over 150 enterprises worldwide have used Gluster in commercial deployments ranging from a few terabytes to multiple petabytes, across the most demanding applications in digital media delivery, healthcare, Internet, energy and biotech. Gluster is privately-held and headquartered in Sunnyvale, California.