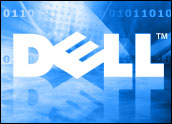 Dell has created a package of hardware, software and services using OpenStack cloud software, which helps organizations looking to deploy their own Infrastructure-as-a-Service (IaaS) operations.
Crowbar, an open source program from Dell was also released under the Apache 2 license. Crowbar helps organizations automate the installation and configuration of OpenStack across multiple nodes, executing tasks such as BIOS configuration, RAID configuration, and network discovery.
Joseph George, director of cloud marketing for Dell says "Crowbar allows users to very quickly deploy a multi-node OpenStack cloud on bare-metal servers. Use of the software can cut OpenStack deployment times to a few hours from one or two days".
Crowbar can also be used by administrators as an OpenStack management tool where they can execute tasks such as status monitoring, performance data gathering, and alerting. Crowbar borrows some of its code from Nagios and Ganglia, two other open source network management programs.
Dell's Crowbar is a modular program where third parties can construct their own modules to extend functionality or have the software work with non-Dell servers.