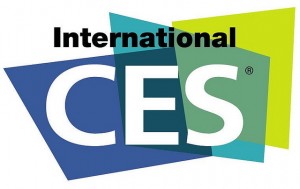 The world's largest companies are set to unveils a slew of new products at this year's International Consumer Electronics Show taking place in Las Vegas Jan 10-13.
Social media agency Social Radius, created Start-up Debut a small gathering organized around CES that took place Sunday night at Mandalay Bay's Foundation Room, where about 20 small tech demonstrated their products and were the stars of the show.
Start-up Debut draws crowds in the hundreds and highlights new tech companies which will also exhibit at this year's convention, but many got their only shot at CES exposure on Sunday.
Among the exhibiting companies there were travel site start ups, musicians' accessories, e-media messaging services and cloud-based collaborative projects such as the video editing platform WeVideo.
Liquipel, a Calif.-based company displayed during the evening an iPhone suspended behind glass with water cascading over it. Liquipel, which will exhibit its nanotechnology at CES this week, used layers of waterproof coating on electronics both inside and out. That's how co-founder Danny McPhail was able to plunk his iPhone in water without causing severe damage. The company is working with manufacturers to see whether phones can be treated before sale.
Start-up Debut provides an opportunity for local tech companies in particular to prove that there's more to Las Vegas than a fun convention atmosphere.
"It's start up year at CES. We're here to feature Vegas tech and what's going on," said Jennifer Gosse, chief marketing officer of Tracky, a local social collaboration start up hosted at the Switch SuperNAP data storage facility.
InsureMonkey, a health insurance plan aggregator that allows consumers to search for insurance plans using an Orbitz-like interface was the only Nevada-based company to make the list. As health insurance reform goes into effect and states start developing their health care exchanges, InsureMonkey plans to be involved. Last year the company was named one of Forbes' Most Promising Companies. Co-founder Mark Jolley said the company plans to compete later this year for a contract to help Nevada develop its health care exchange.