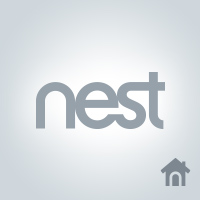 Google sets big jump on the bandwagon with networked home automation and in particular Internet of Things. The Internet giant subsidiary Nest, which Google bought for 3.2 billion earlier this year, aims to re-invent devices for the home that are overlooked, such as thermostats and smoke alarms and turns home into a smarthome.
In this sense, to open up more to developers and allow users to interact with other devices in your home, Nest has officially launched Developer Program, which will mark the beginning of new collaborations with multiple developers and will provide consumers new features to improve the interaction with their own home. With the Nest Developer Program, Google is planning to work with developers all over the world to create a more conscious and thoughtful home.
According to the blog post, the new program is more than just the integration of devices in the home. Developer Program will enable a secure connection system, lighting, and even the car. As a result, our home will become more energy efficient and safe.
Nest Labs has specified that the program will serve not only for developers to remotely control the devices of their own home, but also allow you to connect safely and intelligently with the company's products from different devices.
Mercedes-Benz, Jawbone, LIFX, Logitech, IFTTT, Whirlpool and Chamberlain are the first partners in the Developer Program announced by Nest. The goal is to provide developers the API needed to build apps and services that are able to interact with the commercialized products, such as the smart thermostat and sensor useful to detect the presence of smoke or carbon monoxide in the rooms.
With technology like this, for example, you can automatically set the temperature of the house when you climb into the car to go home from work, or just wake up in the morning. For example, Nest in the blog post said in partnership Jawbone, your Nest Learning Thermostat knows what temperature you like your home to be in the morning and your UP24 band can tell when you wake up. Together, they can make sure your thermostat starts heating or cooling before you even get out of bed. Another is the IFX lightbulbs that can work with your Nest Protect to pulse red in an emergency, which can help grab your attention and alert those who are hearing impaired.
By 2020, Gartner estimates that there will be 26 billion connected world objects, which means 26 billion objects with an IP address, continuously collecting information, and communicating with each other.
Google's aggressive expansion in the hardware world show that the search giant is convinced of the vision of the Internet of Things. Google is trying to change the world with its terminals and mobile services. The house is a very important step for them. They dream of a world in which every smartphone, every car, every household are networked via Google software.