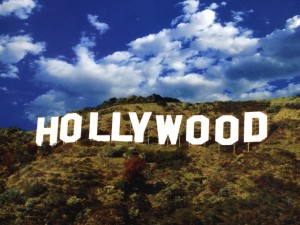 Live Nation Entertainment, which is currently operating online ticket seller Ticketmaster along with 3 other entertainment businesses, is migrating its entire network operation, including Ticketmaster itself, into a private cloud.
It is expected that the migration will be a massive undertaking since Live Nation currently has seven thousand employees housed in 153 offices spread out across 18 different countries. The revenue of Live Nation in 2011 alone was $5.4 billion, which includes Ticketmaster's $1.56 billion, with the other Live Nation operations earning the remaining $3.8 billion.
Live Nation's Place in The Entertainment Industry
Live Nation is responsible for conducting as many as 22 thousand concerts all over the world for as many as 2,300 artists, all the while operating recording studios at 80 different venues, including the popular House of Blues chain in North America. The entertainment company also interacts with 200 million customers and prospects on a daily basis. Ticketmaster itself managed to sell as many as 141 million tickets in 2011, listing more than 100 thousand events all over the year annually.
Live Nation's network is currently using Cisco Nexus 7010, 5596 and 5548, and 2232 and 2248 switches and fabric extenders; Catalyst 6500, 4500, 3700, 3500, 2900 and 2800 switches; 1,150 Cisco ISR G2 branch routers; ASA 5585X, 5505 and SSP40 firewalls, and IronPort security appliances.
Live Nation Infrastructure
The key components in Live Nation's cloud infrastructure are the ASA firewalls and the Nexus switches, with the company planning to deploy an IaaS model with logical separation of services, products, and management domains among their businesses.
Live Nation will be migrating all of their preexisting products into the IaaS and will also develop self-service tools and APIs in order to allow tenants from its various businesses and product lines to have direct control over their environment. The company's IaaS cloud will be able to support thousands of virtual machines through thousands of bare metal datacenters with hundreds of terrabytes of storage, consisting of three US data centers. Their datacenters will make use of an active-active fabric of Layer 2 paths using the virtual PortChannel capability of the Nexus switches to activate parallel paths and remove Spanning Tree blocks.
The Future
One of Live Nation's most important future plans include the implementation of Cisco;s FabricPath fabric technology, as well as the Locator/ID Separation Protocol (LISP), which will help the entertainment company improve their load balancing and addressing for enterprises that work with multiple ISPs. They will also take advantage of Akamai for added improvements in the load balancing between servers.
Live Nation is also looking into implementing software-defined networking (SDN), since it will allow them to separate network operation from the physical infrastructure itself, which will promote faster and more efficient programmability, and will provide feature extension through software. With Live Nation's increased interest in virtualization, the company may even attempt public cloud credit card transactions.
Live Nation officials say that they plan to improve their private cloud by integrating public cloud interaction, but it will take some time before the private clouds can expand to international data centers.