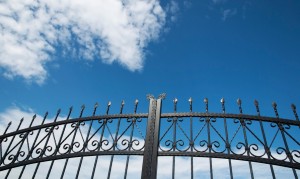 Storing of data in the cloud is convenient, there is no need to buy any equipment and in most cases it helps companies address challenges related to the growth of protecting and managing of business application data. Now users can quickly recover lost data when stored in a system based on cloud computing. TwinStrata, the cloud storage provider, revealed the stats in a study at the Cloud Computing Expo in New York.
According to the report, three out of four respondents say they could recover data in the cloud within 24 hours, should they experience any problems with the data. By contrast, one in eight organizations that do not use the method of cloud computing for data storage, the recovery of data could be delayed over a week.
In cloud adoption, 73 percent of the respondents who agreed to the survey indicate that they have implemented some form of cloud computing, while 28 percent of have worked in cloud computing for over three years.
Another interesting finding in the report is that the storage in the cloud seems to conform as the most attractive way than any other form of cloud computing even more than Software as a Service.
In terms of types of respondents that participated in the survey, it appears that mid-sized organizations (51 to 250 employees) are the fastest that have adopted some of the forms of cloud storage.
"The greatest adoption of cloud computing thus far is in small organizations and large organizations. For smaller organizations, cloud computing is an easier to manage, lower cost alternative to traditional computing, while global enterprises often seek the accessibility of cloud computing as they seek to support a geographically dispersed workforce," says the report.
Cloud storage is preferred for various reasons including easy backup and archive than traditional storage. Nearly 40 percent participants indicated that off-site cloud storage solutions is ideal for disaster recovery and 35 percent of respondents think cloud storage is more reasonable over hardware.
A lot of companies are looking into cloud disaster recovery. Microsoft and Symantec recently teamed up to implement disaster recovery in Windows Azure cloud platform.
According to the recent pooling by Evault's Andy Brewerton found that 95 percent of organizations in Britain have a disaster recovery plan and their data are backed up remotely or in the cloud. Another report from Symantec found that SMBs are taking advantage of cloud technology to better prepare if disaster strikes.