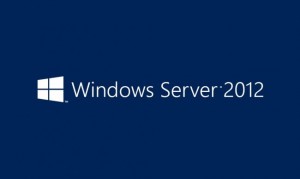 Microsoft announced the worldwide availability of its Windows Server 2012 platform and comes full foot in the world of cloud computing.
The new version is designed to redefine the server software and take it to the cloud computing model and incorporates technologies like storage management, networking, advanced virtualization functionality, process automation and management of identities, among other features.
Data center ready
Microsoft developed Windows Server 2012 from the cloud, while relying on its experience in the management of data centers worldwide. These works with hundreds of thousands of servers and over 200 cloud services providers. Windows Server 2012 expands the definition of an operating system, incorporating previously separate technologies such as storage features highly advanced network virtualization and automation.
Hundreds of new features offer users a huge evolution in terms of speed, power and scale their data centers and applications. Windows Azure and System Center, Windows Server 2012 offers users the ability to manage and deliver applications and services through a private cloud, a cloud hosted or public cloud.
"Windows Server 2012 is the most ambitious version of our server operating system since Windows 2000 revolution," says Jerome Tredan, Director of Server Products and Platforms Cloud Computing at Microsoft.

"Microsoft has relied on its extensive experience in operating systems, applications and cloud services today to present the new OS cloud-based Windows Server and Windows Azure, which will enable our customers to access a datacenter potentially limitless."
Best for private cloud
The new OS has an impressive list of new features that make it an OS actually better suited than its predecessors in the implementation of private clouds. Microsoft also puts forward four axes for the new OS – simplify the construction of private clouds and clouds services based on Hyper-V; enhance the availability of these services (via new high availability features and cluster storage); paving the way for modern working methods from mobile devices; and allow to run any application from any cloud.
Technically, Microsoft has enhanced the technical capabilities of the product. Windows Server 2012 supports up to 320 logical processors and up to 4TB of RAM. For its part, Hyper-V 3.0 is now able to allocate up to 64 virtual CPUs and 1TB of memory per VM.
In addition, enterprises can now run Server 2012 and Azure platform through a common management portal to manage and move applications between Azure and on-premises storage. The common platform also will help them to manage data centers, private clouds, and public clouds.
Next level in Virtualization
The operating system is offered as a virtualization platform, with features such as the simple replication of virtual machines or the ability to move workloads between systems without downtime, thanks to the Live Migration.
Windows Server 2012 also introduces improvements in storage and networking, facilitating the interconnection of the elements within the data center infrastructure, with cloud-oriented changes in management and virtualization of networks and the management of IP addresses and as configuring flexible solutions and virtualized storage.
Partners support new OS
Dell and Advanced Micro Devices (AMD) are among early adopters of Windows Server 2012. Both these companies are introducing new products with the release of new OS.
Dell introduces a series of PowerEdge servers preloaded with Windows Server 2012 along with Hyper-V technology to support server virtualization. AMD released AMD Opteron 4200 and 6200 series processors, both have been optimized to run Windows Server 2012.
Rackspace, on the other hand, is adding the OS platform as the core of Rackspace's Cloud Sites platform as a service (PaaS) offering.
Microsoft is heavily investing on products keeping cloud computing in mind. The recent introduction of Office 2013 also brings lots of cloud features such as support for new operating system Windows 8, touch base sensor interfaces, as well as SkyDrive cloud services.