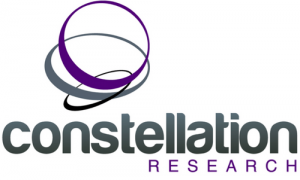 Being a popular deployment cloud model, Constellation Research is pushing for a clear bill of rights for Software-as-a-Service customers. Ray Wang, from the analyst firm, says that there must be due diligence in checking all Software-as-a-Service contracts just like what the on-premise licensed applications require. IT buyers must learn from their previous mistakes with on-site software and not repeat them when they purchase SaaS.
According to Wang, it's entirely possible for such mistakes to happen again because about 81 percent of new software license sales add a cloud deployment alternative to customers. For one, the vendor lock-in feature is something which will ensnare customers. Although SaaS is not sold to customers, it is possible for customers to have limited control and rights. Although these SaaS providers are providing customers data control, these users will find out later on that they'll face difficulty in switching to other cloud providers due to contrasting metadata models, architecture, and other factors.
Furthermore, SaaS providers may divert from policies which are customer-friendly. Customers can blindly agree to a vendor lock-in because of the various benefits these SaaS vendors are offering like numerous product improvements, quicker upgrades, and fast implementations. In general, what Constellation Research is saying is that customers must demand these benefits from their providers as well as push them to put up policies for their protection.
The cloud SaaS providers must be expected to be accountable and committed in ensuring customer success. There must be some metrics provided for customer satisfaction. The users must be informed every time there's a big change and movement going on with regards to the provider's personnel, pricing, and product roadmap. They must be given control for their data and be informed of the financial stability of the provider. They must also be allowed to try the application first and be provided with discounting and pricing metrics before subscribing to the service. Prior to subscription, the customers must be given at least a year long roadmap regarding the service being offered.
Customers must receive all the necessary help from their providers, especially when they wish to switch to another provider. Transition tools must be provided so that the switch can be done without any glitch. According to Ken Stineman of Genomic Health, SaaS providers must inform their customers within 2 days if there's loss of data or failure. The suppliers must also be able to show proof that they're continuously working on the security of their customers' data.