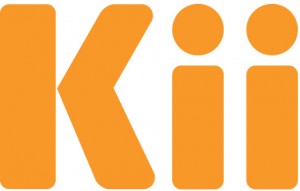 Kii announced the general availability of Kii Cloud during last week's Apps World in San Francisco (CloudTimes is a media sponsor of Apps World). Kii Cloud provides back-end services that help with user acquisition, retention and monetization for mobile apps. The solution allows also to add user management and data management functionality without writing any server code – by using Kii's native (Android, iOS) SDKs, JavaScript SDK or thru REST APIs. Additionally it connects to a variety of ad networks to optimize global advertising revenues.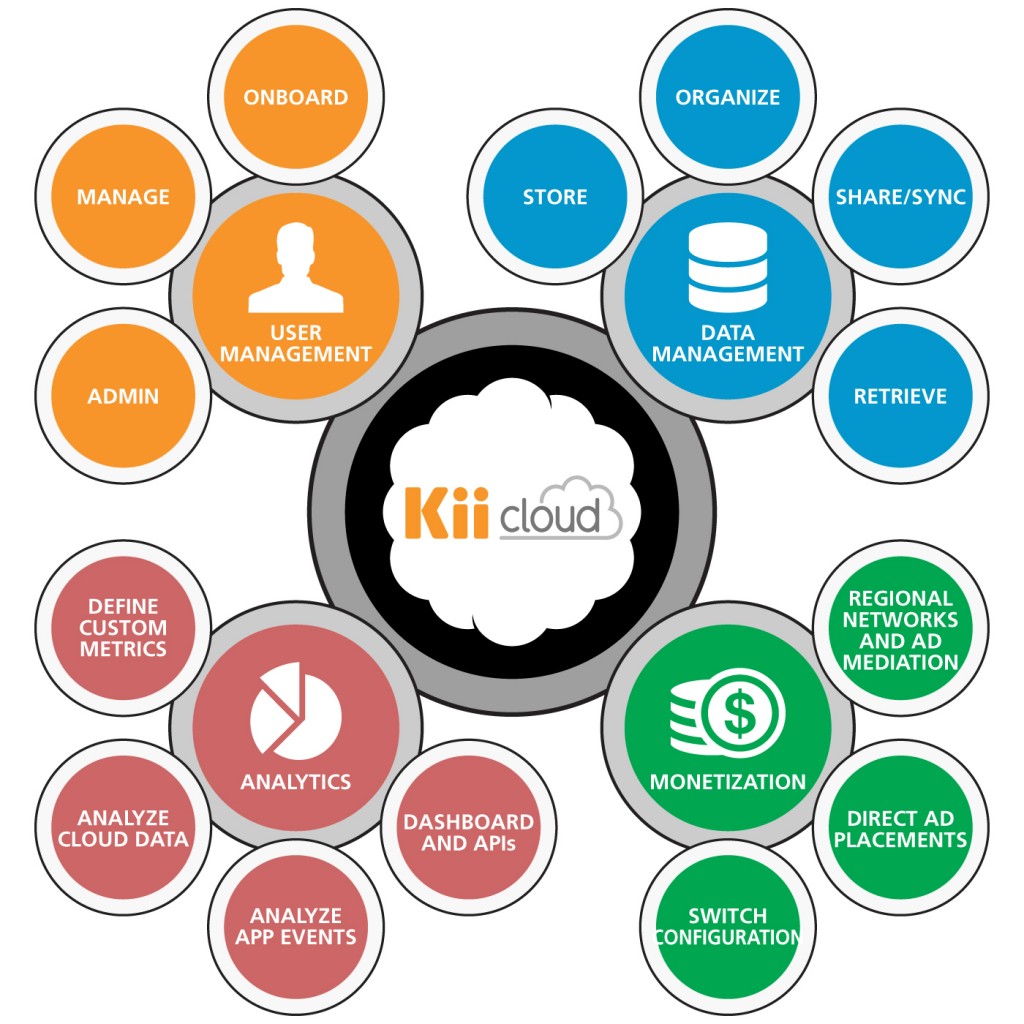 Kii also announced the launch of its analytics module. It's a highly customizable in-app analytics solution to give developers the ability to define their own app metrics. Developers can dynamically track their in-app user behavior they care about most, in terms specific to each application, gaining insights far beyond generic, vanity numbers such as mere installs and activations.
"Kii Cloud differentiates on analytics and monetization. We think that building block functionalities (user management, data management, push notifications etc.) are important – and we do provide those too – but app developers need more than just those building blocks – they need detailed visibility and monetization support – to succeed," says Phani Pandrangi, VP of Products at Kii.
"No other analytics offering is as flexible or insightful as Kii Analytics," said Masanari Arai, CEO and co-founder of Kii Corporation. "There is a huge divide between the metrics app developers really want to track and what other current solutions are able to offer. Kii Analytics puts the app developer squarely in control – allowing the developer to define and track metrics that make sense to them – in the terms that make sense to them."
Kii has its own Venture Capital fund (Kii Capital), and also provides mobile app developers access to a distribution network of Asian mobile operators and OEMs (Kii Partners). The fusion of technology, financial backing and distribution partners creates a one-stop business accelerator for participating mobile developers.
About Kii Corporation
Kii Corporation was formed in July 2010 as the result of the merger of Servo Software and Synclore Corporation, leaders in the mobile data synchronization and backup space. The company's core offering, Kii Platform, is a unique combination of cloud technology, distribution services and an early stage investment fund designed to help mobile app developers monetize and grow their business. Kii is headquartered in Tokyo, Japan with offices in San Mateo, California, Hong Kong, and Shenzhen, China and today employs more than 100 engineers and business professionals around the world.