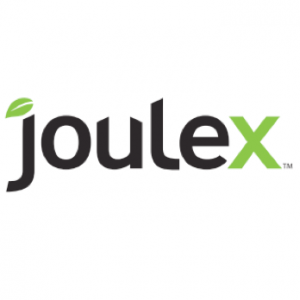 Cisco announced last week its intent to acquire privately held JouleX, a leader in enterprise IT energy management for network-attached and data center assets. JouleX, with headquarters in Atlanta, GA, complements Cisco's existing services portfolio by using the capabilities of the network to gain visibility into and control energy usage across global IT environments.
The escalating energy prices and the corporate America's dire need to cut expenses due to sluggish revenue growth is a problem that needs to be addressed these days, and one of the first companies to have sprung up in order to address this problem is serial entrepreneur Tom Noonan's JouleX.
JouleX is essentially a startup that will help companies monitor, analyze, as well as manage the power consumption of their hardware, particularly servers, printers, PCs, and other networked devices, thereby cutting down costs where it will really make a difference: electricity bills.
It is said that energy management is a market that is in need of innovation, due to the market currently suffering from segregation and a lot of technical silos. But it is still a healthy industry, not just because of the cost-efficiency it could bring, but also because there has been a steadily-increasing desire among companies to go green and finally do some good for the environment.
JouleX has raised more than $2 million in funding via Atlanta venture firm TechOperators LLC, where Noonan is a partner, and they have already gotten the support of German venture capital firm Target Partners GmbH, with their management consisting of industry veteran, including 3 former ISS employees, such as their marketing chief Tim McCormick. 
The Joulex Energy Manager Product Suite
JouleX's main product is called the JouleX Energy Manager (JEM), which is a single prdocut suite that lets companies monitor, analyze, and control energy usage of every single network connected device in the company, without the need for hardware meters or client-side agents. Because there is no need to install locally, JEM can be used to remotely manage energy consumption. The company estimates that its product suite can cut a corporation's IT-related energy consumption by as much as 40 percent.
JEM has four primary functions:
The software remotely measures the power consumption, and computes the costs and carbon emissions of all the network-connected devices in a facility.

It analyzes the data that it gathers and uses it to propose and point out energy reduction opportunities, and also provides a way to simulate energy saving scenarios.

Allows the creation of policies designed to control energy consumption via the software's time, location, and event-based policies.

JEM also comes with an interactive reporting capability, which lets managers view energy usage, carbon, cost, and potential for real time savings according to various categories.
JouleX aims to provide savings that are noticeable while doing so in a technically unobtrusive and easy to deploy manner. The main difference, according to Noonan, is that while other products that reduce energy consumption tend to address specific components of the power management issue, JouleX will serve as a single monitor that addresses all the components in order to provide a one-stop solution.
The suite is priced on a subscription model, and will be charged at a rate that is equal to a third of the energy savings the company delivers. Currently, JouleX already has big names like Swisscom, Interface, and Siemens as clients.