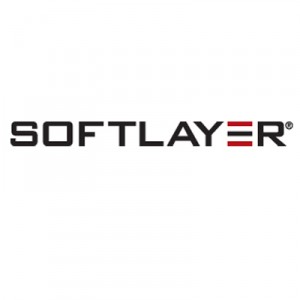 Today, IBM, one of the world's largest cloud computing vendors, is announcing an agreement to acquire SoftLayer, the world's largest privately held cloud infrastructure provider.
CloudTimes has been covering Softlayer over the last years. For recent articles see here.
This acquisition will:
Speed IBM's ongoing focus to provide cloud services for the Fortune 500 which have yet to capitalize on cloud computing.
Compliment and extend IBM's existing SmartCloud portfolio, which is already on track to deliver $7B in annual cloud revenue in just 18 months.
Expand our reach to new clients including born-on-the-cloud companies and traditional enterprises.
One of the top reasons IBM chose SoftLayer is that it will enable IBM to deliver an industry first: marrying the security, privacy and reliability of private clouds with the economy and speed of a public cloud.
For the Fortune 500, this couldn't come at a better time.
The reality is that the vast majority of Fortune 500 have concerns about how cloud will work with the IT investments they have already made, and many have been waiting for a cloud that is better than 'good enough.'  In fact, we know that although cloud is growing quickly, it's still only a small part of the total IT spend.  There's a lot of opportunity here for IBM to capitalize on. Industry watchers tell us that public cloud services will reach $131 billion in 2013. By comparison – this year enterprise IT spending will reach $3.7 trillion.
SoftLayer has a breakthough capability that provides an easy "on ramp" especially for the Fortune 500 to adopt cloud. And for the SoftLayer born-on-the-cloud customers, IBM opens a new market into the enterprise.
Specifically, SoftLayer allows cloud services to be created very quickly on dedicated servers — rather than a virtual ones, which is the norm in the public cloud.
By building out a cloud on a dedicated server , a client no longer has to worry about sharing computing resources with other companies — thereby radically improving privacy, security and overall computing performance.  By using dedicated servers, software that was built for on-premise use can be more easily ported to the cloud.  It doesn't have to go though as much heavy configuration as it does with a virtual server, which it was not developed to work with.
This capability will be added to IBM's SmartCloud portfolio —  the world's broadest portfolio of cloud services for the enterprise based on open standards. IBM SmartCloud offers 100 cloud-based solutions for line-of-business execs including Watson Engagement Advisor; hybrid solutions such as IBM PureSystems, mission-critical cloud services for SAP on our SmartCloud Enterprise+ and the best private cloud solutions in the market.
Headquartered in Dallas, SoftLayer serves 21,000 customers with a global cloud infrastructure platform spanning 13 data centers in the U.S., Asia and Europe. SoftLayer excels at running cloud-centric, performance-intensive applications in mobile, social, gaming and analytics.
IBM is also announcing today the formation of a new Cloud Services division that combines SoftLayer with IBM SmartCloud into a global platform, reporting to to SVP Erich Clementi, IBM Global Technology Services.
The SoftLayer acquisition maps to IBM's larger strategy of transformation and shift to higher value. With a strong cloud infrastructure from SoftLayer under our belt that marries the best of private cloud with public, IBM can focus on delivering to clients the higher level cloud value—business transformation.  As such, IBM sees this acquisition as a milestone in changing the cloud discussion from one of  reducing "IT cost" to impacting the business value by leveraging social, mobile and big data for competitive advantage.
Financial terms of the deal have not been disclosed and the acquisition is expected to close later in 2013 following standard regulatory review.