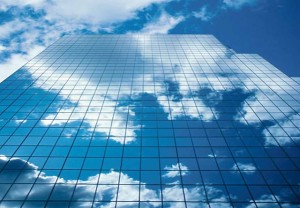 After analyzing the costs and benefits associated with the massive use of the cloud for seven companies, a study by Computer Economics concludes that it is better to migrate to cloud to save 15 percent of IT budget.
Buying software licenses for employees is really cheaper than subscribe to cloud services? The SaaS allows real saving for CIOs? These are the questions that Computer Economics sought to answer by analyzing the cases of seven big companies that have largely migrated their IT systems to the cloud. The study came to the conclusion that these companies were on average able to save over 15 percent IT spending per user.
The analysis notes that the savings made ​​not only come from spending cuts in the data center, but also those related to IT staff. With these gains, companies using the cloud are able to devote a higher percentage of their IT spending on new projects, and less to support. These savings in costs associated with strategic benefits such as agility, speed, scalability and argue in favor of organizations moving aggressively to the cloud.
The seven cloud user organizations that participated in this study include two manufacturing companies, a life sciences organization, a wholesale distributor, a systems integrator, and an online content provider. The survey respondents use a variety of cloud providers, including Amazon, Autodesk, Box.com, Coupa, Docusign, Insperity (ExpensAble), FinancialForce, Google, Infor, Microsoft Dynamics, NetSuite, Okta, Paylocity, Plex, Rootstock, Salesforce.com, Saleslogix, Ultimate Software, Virtustream, Workday, and yieldEx.
Majority of respondents have already moved or are in process of moving their services to the cloud. Nearly 61 percent CIOs surveyed reported that cloud increases innovation and the business commercial agility. The innovation includes simplification of business process both in terms of commercial agreements and functionality; and flexibility in commercial contracts with cloud providers in terms of prices and services offered.
Computer Economics looked at six key metrics including personnel, applications, data center, network, user devices and other while assessing the saving associated with the cloud. After evaluating, Computer Economics found that cloud technology is making the process easier, allowing companies to increase productivity by offering trusted applications on the go and on their choice of device. The report further found that detailed analysis of respondents' IT spending mix shows that the savings come not only from a reduction in data center spending but also in IT personnel costs.
NTT Com Security recently published a report in which it found that North American businesses are cloud enthusiasts, while Asian companies come second followed by Europe, Japan and the Nordics. Another report by the market research firm MarketsandMarkets found that government agencies will invest $18.48 billion dollars in cloud computing by 2018 in sectors such as server and storage, collaboration, business operations, disaster recovery/data backup, health and safety, security and compliance, mobility, analytics, cloud gaming and content management.