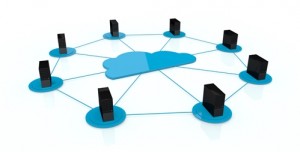 There is no doubt that Software Defined Networking (SDN) can bring tremendous value to IT organizations. There is also no doubt that in the current environment, SDN is only suitable for early adopters. Given the immaturity of current API standards and products, any IT organization is looking to implement in the short term SDN should only be done in a rather limited way.
However, given the combination of the huge investments being made by the vendors, along with the current wave of acquisitions, the SDN landscape is likely to change significantly in the next 3 to 4 years. IT organizations can expect an ongoing series of ads, both in terms of new products, new or improved protocols and more interoperability test. IT organizations can also expect that the basic building blocks of SDN, such as protocols and APIs stabilize.
ReportsnReports.com in a recent report found that the global SDN market will reach $3,670 Million by 2019 whereas the software defined data center (SDDC) market is projected to reach $5.41 Billion by 2018. The growth in SDN is largely contributed to greater use of network virtualization and data center consolidation by enterprises.
The research firm says network switches and controllers will contribute to higher market share and expected to be dominated by cloud virtualization and network virtualization security solution by 2019.
The goal of SDN is that network engineers and administrators to quickly respond to changing business requirements. In a software-defined network, a network administrator traffic through a central control console comfortably manage. This is especially helpful in a multitenant cloud computing architecture, as the traffic can be managed more flexibly and efficiently.
The report finds that SDN market is across industrial verticals and are majorly used by verticals such as Banking, Financial Services, and Insurance (BFSI), educational institutions, government, and telecom and IT industries. Further, it says SDN market solutions provide features such as direct programmability of network control, increases agility of network to adjust to the traffic flow, enables the entire network to be managed through a single interface, helps to simplify network designs and operations, use of this architecture leads to reduction in capital expenditure and operational expenditure too and at the same time it enables organizations to innovate new types of services, applications, and business models.
Assuming all that happens, there are two events that must occur for SDN pass strictly to the first users to be ready for the mainstream market. One is the availability of the functionality that enables organizations to effectively manage this new form of networking. The second is the availability of a wide range of applications that leverage the inherent centralized control in most forms of SDN.
According to another survey conducted by IDC among large companies, SDN for the organization and cloud service provider segments will grow annually by 89 percent from 960 million dollars in 2014 to more than $8 billion in 2018 largely contributed by physical infrastructure, network controllers and software virtualization, security services as well as professional services related to SDN.