Featured Article
MORE FEATURED ARTICLES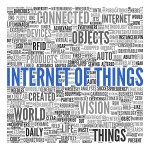 Big data is one of the realities that will change the world of business. Data have become a new way to experience better than ever for consumers. The possibilities open by big data for companies are very high. From product design to highly customized products campaign, big data allow you to play many colored [...]
Continue Reading

→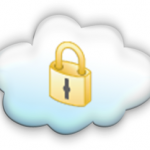 The evolution of global standardization bodies and government policy is paving the way for businesses and government agencies benefit from the use of the cloud. Each region of the world adopts different approaches to policy development, formulation of guidelines and best practices for using cloud safely within the limits of their respective laws [...]
Continue Reading

→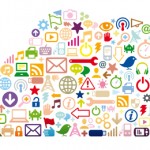 The convergence of the cloud, mobile, big data, social and other sensors, is generating huge new opportunities for companies to offer their customers and employees services and modes of interaction that were previously unimaginable.
Over the next few years Internet of Things (IoT) devices, sensors, applications and data center will talk more and more [...]
Continue Reading

→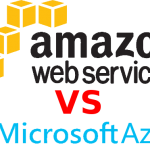 It is not a surprise: Amazon Web Services (AWS) remain by far the most used public cloud worldwide. According to the latest RightScale 2015 State of the Cloud Report, the penetration rate still rose by three points in twelve months, from 54% in 2014 to 57% in 2015.
But, again according to figures [...]
Continue Reading

→

Digitization has redefined many industries. And as the digital revolution progresses there will be an even greater need to create new, address information, to exploit the digital opportunity offered by Big Data. Gartner says that IT managers (CIO) and data managers must take the initiative to anticipate and capitalize on this digital redesign.
As [...]
Continue Reading

→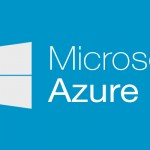 If there is one area in which the cloud operators all agree, this is the one related to the protection of personal data. A highly strategic niche that aims to help reassure their ability to preserve the privacy of their clients.
Microsoft seeks to distinguish itself from other cloud service providers to businesses by [...]
Continue Reading

→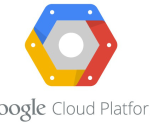 Recently the Hortonworks announced that its solution for Big Data the Hortonworks Data Platform (HDP) is certified in Google Cloud Platform. From now on, the Hortonworks Data Platform can be used with the cloud infrastructure of Google, using the resources of Google Compute Engine and Google Cloud Platform to store, search and analyze massive [...]
Continue Reading

→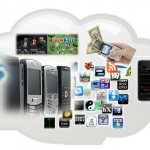 Oracle and Samsung Electronics are about to enter into a partnership to provide companies with a set of mobile services in the cloud. Such an agreement would allow Oracle to push its software solutions in the cloud and Samsung to have more opportunities in the enterprise market. The Korean manufacturer has also partnered with [...]
Continue Reading

→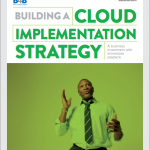 For most small and mid-sized businesses the future is all about growth, and a cloud-based approach to information technology is inherently supportive of growth strategies.
"Utilizing capital or allocating resources to manage IT solutions is a distraction from their core business," says Todd Goodbinder, national vice president of sales at Comcast Business. [...]
Continue Reading

→

Market dynamics vary considerably when considering cloud market size and growth in different regions of the world market. In general, emerging markets in Asia Pacific show the highest rates of growth, while being the smallest as compared to the global markets.
Gartner in a new report predicts the public cloud services in APAC [...]
Continue Reading

→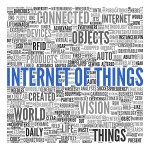 As part of the Open Consortium Interconnect, led in particular by Samsung, Intel and Cisco, published a first version of the Internet of Things (IoT) source code standard IoTivity. It will allow connected devices from different manufacturers to communicate and compete with AllJoyn standard, led by Qualcomm, Microsoft and LG.
While it has been [...]
Continue Reading

→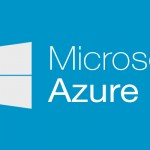 Microsoft continues to enhance its Azure platform with several new features that are already available. The company has added Azure virtual machines using the new processors Intel Xeon, Azure Key Vault security service and SQL Server Connector.
Microsoft introduces Azure G-Series virtual machines (VMs) for public cloud applications. Azure G-Series VMs consist of [...]
Continue Reading

→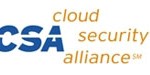 Companies continue to struggle in identifying precise applications and services used by its employees, without prior validation from IT. The conclusion emerges from the study "Cloud adoption: practices and priorities", conducted by the Cloud Security Alliance (CSA) on over 200 CIO and responsible for security in the world.
Based on the survey of [...]
Continue Reading

→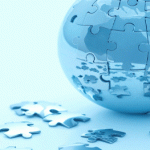 Big data analytics give enterprises faster access to their own data more than before. The trend of big data remains a high priority for businesses in 2014. Organizations indicate that the top benefits that they have already realized are greater scalability, faster access to infrastructure, higher availability, and faster time to market for applications.
[...]
Continue Reading

→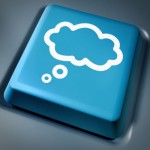 Is it realistic now to run in the cloud all applications required by a business? Most cloud computing providers use of cloud computing elements in a hybrid combination of public and private cloud to lure customers in 2014.
Apart from the discussion on the management, control, governance and the ecosystem within the cloud, big [...]
Continue Reading

→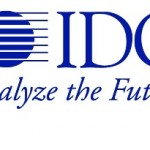 IDC estimates that the volume of digital data globally continue doubling every two years. Applications of analytical data not only allow companies better focus their business strategies but also carry the information security to a new level of efficiency to prevent fraud and electronic theft.
The technologies associated with the big data are forcing [...]
Continue Reading

→
Download Free Whitepapers