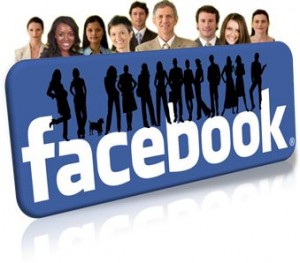 With more than half a billion users, Facebook is practically a goldmine for marketers to advertise their business.
Facebook social marketing helps deepen relationships with existing customers, improve ROI, and build communities around the business.
With a low advertising budgets, you can effectively choose your audience by location, demographics, and psychographics, as well as A/B test your display and text ads to optimize the business revenue.
Here are the 4 most important tips on how to take advantage of this potential customer base and effectively target your niche customers.
1. Create a Facebook page for your business:
Similar to a profile page, business pages can be improved with applications to help the business communicate and engage with their fans/customers (potential or existing), and create buzz and viral marketing, through friend recommendations, news feeds, and Facebook events. Create your business page here (only representative of a business may create a Facebook page): http://www.facebook.com/help/?page=904#!/pages/create.php
After creating the Facebook page, proceed to adding pictures and relevant information about the business.
2. Add you Existing and Potential Customers:
After creating the Facebook Page, invite your business connections and existing customers to add you as a friend, many business professionals and existing customers of the business already have a Facebook account, the more connections you can make for the Page the more efficient your Facebook social marketing will be. Invite your business contacts and customers who do not have a Facebook account to start using it. Also, Facebook has a feature where you can see friends of friends and invite them to your Facebook business page.
3. Adding Links to other social networks sites and websites:
Here are a few link options to promote the existing Facebook page as well as your business:
Have all business representatives Link their email signature to the business Facebook Page;
Add the link to the Facebook page on your site;
Integrate the Facebook Page with the Twitter account to simultaneously post content that will appear on both Facebook and Twitter.
4. Keep your Connections updated and informed:
Once the business page customer base/connection is built, and your page has all relevant content, pictures, videos and other informative material, you can reach out and interact with the business page network via status updates, wall postings, links sharing, private messages, photos/videos, creating apps, and other. These posts will not only appear on your connections News Feed, but also the business page wall, and on Facebook pages that have "Liked" your business page. You can with these free Facebook tools reach the business customer/potential customer base, free of cost. Adding content daily is an effective way to keep your business close to the mind of your audience, as well as keeping them checking in and informed.
5. Advertise your Business on Facebook:
Another way to get traction to your business is to advertise on Facebook with CPM (cost per impression) or CPC (cost per click) ads. Ads appear on the right side of the page, and can appear on many types of pages, including Apps, Photos, Groups, Pages, Profiles, and the Home page. Facebook ads are self-service, with Facebook ad budgets of less than $30K. Businesses can target ads by location, sex, age, keyword, relationship status, job title, workplace, or college.