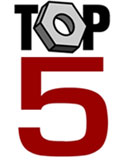 An ERP system is an all encompassing software system that touches (read – integrates) all the business functions of an organization.  Integration is the keyword, and removing silos is the objective.
The very first ERP systems were mainframe based, and were quickly discarded around the turn of century for various reasons.  Around the same time, the client-server ERP software solutions were floated, and gained good ground.
Now, after about 15-20 odd years of launch of the first versions of the first client-server, ERP products, we are going to do a bit of market analysis to see who is the top shot today, got the most customers and provides the best features. A typical ERP suite has some prominent sub-areas which can be looked at for its overall quality –
Supply Chain Management (SCM)
Human Resources
Payroll
Manufacturing
Customer Relationship Management (CRM)
Accounting/Finance


Both SAP and Oracle claim to be #1 in CRM business, though we cant verify that bit, we are convinced that both the products are very effective and impressive. Oracle might perhaps pass by in customizations allowed area.
Although its been around 20 years since the ERP wave hit the world software market, and perhaps about 10+ years since client-server ERP systems became the default, the evolution of ERP systems is still on.
With the advent of cloud computing, a completely new area has come up, Software as a Service (SaaS). With many a products already available in the market, its only a matter of time that we'd see yesterdays market leaders coming in this market segment too.  Some of the SaaS offerings have been hugely successful, including Salesforce.com.  Perhaps that would act as a reckoner for the rest of the market.