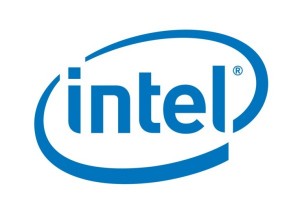 Everyone in IT business has gone into cloud computing with the primary model of subscription-based services; and Intel is no exception.
Intel is now looking at server makers, ISV's and utility service providers for its new breed, the "Hybrid Cloud Platform." This platform will target to have the application for lease even for small scale businesses with less than 100 employees. With Intel's plug-and-play AppUp service, small businesses will have to subscribe and pay for the service just like any other utility and then run the pre-packaged applications on their in-house business IT solutions. Here in this application no data will be leaving the data storage of the physical setup.
Intel will be managing the bookkeeping of all services used and billing of monthly charges will be sent to the service provider. The service provider on the other hand, will send the billing to small businesses using the service; charges are based on the software rented and the number of users using that software. All service leases will last and run for a period of three years.
Security for all end-users in this Intel application will be provided in the Xeon chip by Trusted Execution Technology (TXT). The server keeps track of all software usage and then sends that report to Intel via a secured platform to be used for billing purposes. The service providers have access to the system to remotely manage referencing the design services, through a web portal from Intel, a firewall and an encrypted communication system (HTTPS).
Intel says troubleshooting, diagnosing and customer technical support can also be done remotely, through its partnership with Active Management Technology (AMT). Intel is also foreseeing virtual appliances with pre-integrated OS and small scale business with software that will have the feature to be turned on or off as it is needed by the user.
Currently, Intel is using Citrix' XenServer and will likely acquire the free VMWare ESXi, Microsoft Hyper-V and Red Hat KVM hypervisors. Immediately after its release, the AppUp now has a software directory that includes: Astaro, GFI Software, gloStream, Intuit, Level Platforms, SIOS, Tally Vembu and Microsoft Small Business Server, the stuff with Exchange, SharePoint and Lync, as well as Windows Server 2008. With all these products and companies, Intel is trying to have the dictate on the licensing.
Intel is still expecting several tie ups with: Allscripts, Apani, Asigra, ClearCenter, Coversant, Critical Links, Elina Networks, Ensim, eTurns, Fonality, KineticD, Lumension, McAfee, Novell, Pragma Systems, StorageCraft, Symantec and WorkSpace Communications. Right now Intel has Lenovo Thinkserver TS200v and white box to provide the single-socket server; and Acer, NEC and others to provide the dual-socket models.
General Manager, Bridget Karlin of the new Intel Hybrid Cloud operation is starting the release of the service in North America, while Intel of course is the first to benefit from this product.
Intel has released a projection that small and medium scale businesses will spend about $49 billion dollars to enter cloud computing in 2015.