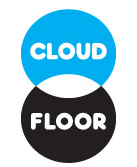 CloudFloor, a cloud management and optimization start-up, opened up its private beta for the CloudControl solution which enables users to visualize and control cloud infrastructures through their key business metrics. The product was first unveiled last June at the GigaOM Structure LaunchPad 2011
CloudControl provides visibility into cloud operations by capturing all of the relevant cloud infrastructure and business metrics on a single dashboard. Users can adjust and manage operational tradeoffs from that same dashboard and ensure optimal business results. The CloudControl solution is delivered as a service. There is no hardware, software, coding or appliance necessary to use it. Set-up is fast, typically less than an hour.
We first wrote about the CloudControl solution back in June during our coverage of the GigaOM Structure event and as of today, the company is accepting applications at its website from companies with business-critical cloud applications that would like additional visibility and control to become private beta participants. 18 companies have already signed up in advance of today's announcement. General availability of CloudControl is scheduled for the Fall of 2011.
The key benefits of the CloudControl solution are:
Providing unprecedented visibility into how cloud operational environments affect business results. CloudControl captures cloud infrastructure metrics such as CPU utilization and application traffic, and business metrics like web site analytics and cost data, and integrates them into a single dashboard. This enables users to gain new insights into the overall cloud operational environment.
Enables real-time analysis of trade offs between cost, cloud resources, resiliency and regulatory restrictions for each cloud application – enabling users to identify the "sweet spot" for maximum business benefit.
Proactive manual or automatic real-time control of traffic routing and cloud resources based on these tradeoffs for all cloud deployments, to maximize efficiency and resiliency.
To view the GigaOM Structure LaunchPad 2011 presentation visit http://bit.ly/jH3Pu8