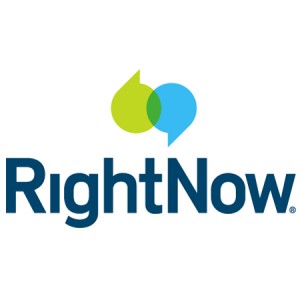 In the past Larry Ellison of Oracle Corporation was very vocal about his dislike with cloud computing. He was then very confident that they will continue to flourish in business by selling huge business updates, software systems and maintenance services to clients. In fact, in 2008 at a famous investor conference he called cloud computing as crap, gibberish and "idiocy."
But all of that has now changed, because last Monday, Oracle agreed to acquire RightNow Technologies Incorporated for $1.5 billion. RightNow is also a cloud-based customer management software manufacturer, which is the rival of SAP America.
Greg Gianforte, RightNow's CEO played a big role in introducing Ellison to cloud computing. Gianforte attended High School at Upper Merion HS and graduated in 1979. During his spare time in high school he would leave cards at a local Radio Shack. "I don't know where he learned" to code, said Frank, a retired engineer for General Electric Co. and Gianforte's father. Frank added, "His grades were not the best, but Greg is "highly intuitive. Greg would look at a problem and fix it. I'd come home from work and find the neighbor men lined up at my garage for him to fix their lawn mowers."
Frank vividly recalled Gianforte's life in high school, he said, "And he always had a business bent. When he was president of the senior class, he noticed after football practice how his teammates were running to Wawa to buy Gatorade. So the next day, he was out there selling Gatorade at the school snack bar, in his shoulder pads, at 10 cents less than Wawa."
Finally, Greg Gianforte graduated at Stevens Institute of Technology; after which he worked at Bell Labs. Soon after that Greg married a co-worker and started his own family. Later, Greg and his friends rebelled against the AT&T bureaucracy. After that Greg decided that Bell would not get out of his way, so they started small and established Brightwork Development. They initially wrote and designed programs that will fix computers using remote access. Then Brightwork was sold to McAfee Associates in 1994. With the money they got, Greg and his wife bought a house in Montana.
Tim Fable, Greg's high school science teacher went on summer trips at Montana Rockies, where the kids loved to go hunting and fishing. Here, Greg's classmate, Craig Lange became a federal ranger who became in love with the place that kept him always coming back to the place.