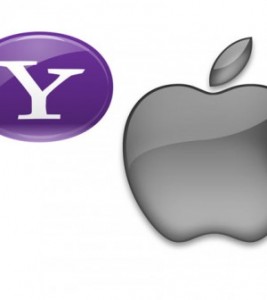 In a recent development, Apple's Eddy Cue and Yahoo's Marissa Mayer were reported to have met to discuss more ways for Yahoo to be deeply integrated with iPad and Iphone software. Although the meeting was private, it is clear that Mayer intends to weave Yahoo into various mobile devices as her strategy. Marissa Mayer was quoted last January as saying that she wants Yahoo to work with Facebook, Google, and Apple to widen the reach of the biggest US web portal.
Currently, Yahoo is the provider of data for Apple's stocks and weather applications. The two firms also agreed to integrate Yahoo Sports information with Apple's Siri. Although, according to insiders, the talks may not prosper because Apple is also talking with other firms on how to incorporate other services and data into Apple's devices.
This turnaround strategy of Mayer is understandable because Yahoo must maintain its relevance even when competition and innovation remain intense. Both Microsoft and Google are releasing creative and new services to keep abreast with the changing times and to maintain customer interest in their products and services.