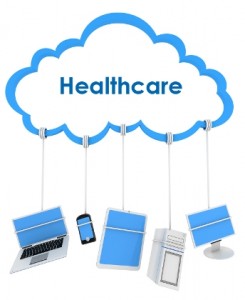 The arrival of Big Data approach in the areas of health, whether from the pharmaceutical, medical personnel or institutions of care, has raised many expectations. In theory, the induced analytic approach would allow a structural change in the approach of diseases.
While long-term expectations are high, most of healthcare executives say they have yet to see substantial benefits from big data. The Society of Actuaries (SOA) recent report found that 66% of leaders are enthusiastic about the potential of big data, while more than 87% said that data analytics will have an important impact on the business of healthcare in the future. Another half of payers saying there is substantial business benefit (53%) by implementing big data analytics.
The key question is how do we take the massive amount of information and translate it into healthcare delivery. There's a lot of confusion about what to do with big data, not just to create meaningful insights, but to create insights that translate into meaningful action, the report says. Insights are great, but if they don't change what we do, then they haven't really impacted anything.
It is thus only 45% of surveyed professionals who say that big data has a positive and significant effect in their practices. Considering the limited time available to implement such infrastructure, this figure may seem relatively high already. Some 22% respondents say they are yet to receive any benefit from their Big Data structure. These results thus suggest rather a voluntary refusal to implement big data. For 87% of decision makers within the players of health easily recognize the big data as having a significant potential impact on the conduct of their business model. More than 84% have had difficulty finding staff skilled in optimizing big data, while 45% said plan to hire more skilled staff within the next year.
SOA report further said that right now there's a lot of confusion; people don't know what to do with big data and they are trying to figure out what is useful. Those who do understand big data and have the capabilities to pull insights will stand out. Only half of decision makers say their organization is very well-prepared to take full advantage of data growth (51%) and although half of respondents believe big data provides long-term business opportunity (51%), one-third see it as a double-edged sword that presents both opportunity and risk (34%).
To remedy this, nearly half of them intend to fill this gap by a dynamic recruitment strengthened in the coming year. However, health professionals are faced with many challenges in their recruitment policy with 83% define the recruitment of talent "somewhat hard" to "impossible." These barriers also appear to highlight a mismatch in the recruitment policy.
SOA survey responded that to find the right talent, healthcare industry have to look in non-traditional places, sometimes even different industries. As a profession, actuaries have their roots in data and analytics and are already doing the work of data scientists. However, executives don't always think about actuaries when looking for the right talent and skillset to leverage the opportunities with big data, when in fact, there is no better profession to which they should look.