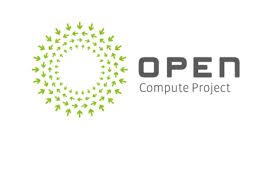 Facebook's Open Compute Project started back in April 2011 and the social media giant actively supports the Open Compute project. The aim of the initiative is to improve the capacity, energy and cost of data centers worldwide, following the example of the open source software movement.
Because of the Facebook's initiative, companies like HP, AMD, VMware and Salesforce or more recently Seagate, Microsoft and IBM have joined the project to help educate businesses to optimize energy efficiency their hardware, software and network infrastructure.
The well popularized initiative also got support from other innovative companies such as Intel, AMD, Bloomberg, Box, Cumulus Networks, and others. While the Open Compute Project saves the world's great amount of energy, and it also reduces the data center costs of the Facebook. Facebook has managed to save more than $1.2 billion in infrastructure over the past three years.
Microsoft says that it enters into the project to reduce their equipment costs and ease the transition of customers to Azure and other online services. The company is contributing to the OCP by optimizing the servers for Windows Server software and built to handle the enormous availability, scalability and efficiency requirements of Windows Azure. They offer dramatic improvements over traditional enterprise server designs: up to 40 percent server cost savings, 15 percent power efficiency gains and 50 percent reduction in deployment and service times.
Also as part of this effort, Microsoft Open Technologies have designed open sourcing the software code for the management of hardware operations, such as server diagnostics, power supply and fan control. Microsoft's support of the OPC will have lasting influence in the server industry, the company from Redmond has more than one million servers in data centers around the world. By taking this step, Microsoft strives to offer a consistent cloud platform.
Facebook is working on a prototype of a new data storage system. Instead of the traditional way of using hard disks, Facebook is designing the storage system with Blu-ray discs. The new data storage system will be able to use 10,000 Blu-ray discs to store up to a petabyte of data, with the possibility of increasing that space to five petabytes.
Multiple companies, including storage hardware vendor LSI, Russian search giant Yandex, financial information provider Bloomberg are contributing to the project. LSI will build future vision for the datacenter with two storage infrastructure reference designs to the OCP. The design is built on Open Vault, which is an effective storage solution with a modular I/O topology that's built for the Open Rack. The storage solution is designed to enable Open Vault to optimize the performance of 12Gb/s SAS infrastructure by utilizing LSI's unique DataBolt bandwidth optimizer technology.