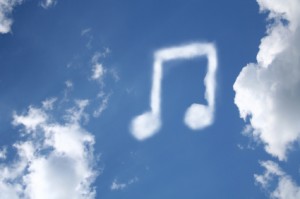 Hackers have discovered that Google's rumored cloud-based music service is up and running. Members of a XDA developers' message board found that if they installed the Honeycomb music player app on Android they could sync their music collections with Google's servers.
Those willing to install the latest build, which isn't yet supported by Google, have been able to synchronize their music collections with Google's cloud and then stream the tracks back after deleting the local files.
The hackers did not yet discover any space limit in Google's cloud storage, and that may be because Google has not set any limitations since the service is not yet public.
Google is reportedly launching a music service later this year that will feature cloud-based storage and a subscription service.
Media Sources: The Register, Rolling Stones