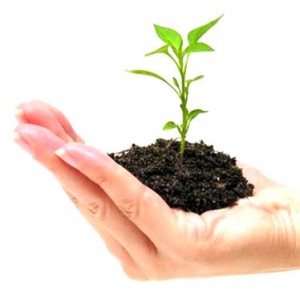 This year is shaping up to be the year of the cloud, as cloud innovators emerged this year with a number of new products and services, while investors showed their support by investing in these new improvements to cloud computing. From refinements to IaaS models to an even better focus on interactivity, these cloud startups offer new and better ways to work in the cloud. Here are some of the coolest new cloud startups in 2012:
Based in New York, BetterCloud made a name for itself by providing management and security tools for Google Apps users. They were only launched this year but they've already earned $2.2 million in funding from their own CEO, David Politis, along with a number of unnamed venture capital investors.
CliQr technologies (which we covered earlier) unveiled a new cloud application management platform this year. Dubbed "Cloudcenter", their app is designed to allow the migration and management of applications on private, public, or hybrid clouds.
The California-based CliQr managed to obtain $1 million in seed funding from Foundation Capital and Google Ventures last January.
Garantia Data has just released an automated in-memory NoSQL cloud service, which may be in beta, but still towers above competitors as it allows data sets to scale from gigabytes to terrabytes, even reaching the previously theoretical petabytes. Their cloud service does this by using "Memcached", which is a distributed memory caching system and an open source data store system called Redis.
Based in San Francisco, AppDirect managed to raise $8.5 million in venture funding last July, and they now power the storefronts of big name companies such as Bell Canada, Deutsche Telekom, and Appcelerator. Appdirect's approach is to offer a management system for service providers to run cloud service marketplaces that connect businesses, brands and developers.
The privately funded Atlantis Computing has emerged as one of the leading providers of storage optimization software for virtual servers and desktops this year. The company ows it to their ILIO FlexCloud 1.0 storage software, which allows service providers and enterprises to manage storage-intensive cloud applications and virtualized servers such as databases, custom enterprise apps, and big data.
ProfitBricks is currently basking in the limelight due to their new IaaS platform that allegedly offers better performance at rates that are far lower than current cloud platform providers, which is the result of users being allowed to change their virtual servers and network infrastructure anytime.
This Cambridge, Mass.-based startup recently raised $10M in venture funding due to their flagship product, the Elastically Scalable Database, which is designed to help scale the cloud with the full functionality of a relational database. While NuoDB is still in Beta, it already has 700 customers. They are planning to release the service to the general public by Q3 this year.
Cluttr, which is based in Belgium, is known for its Power Waste Reduction Suit, which basically lets enterprises monitor and assess their data center infrastructure, which they can then improve by emphasizing resources, cost, energy use, and timing.
Don't miss our up-to-date Cloud Computing Top 100 Companies list.