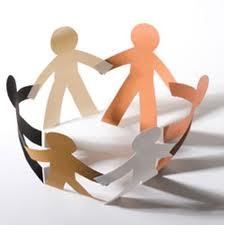 With the present impact of cloud computing on data access and storage, job descriptions are also experiencing some sort of a metamorphosis as businesses move to the clouds. This welcome change isn't only transforming the IT departments but also the company, as a whole. Today, IT is no longer relegated to fixing issues. Employees in IT departments are now expected to search for cost effective cloud computing applications.
With cloud computing, Chief Information Officers can now focus on creating business strategies rather than devote their time to fixing IT problems. There is now a growing demand for cloud strategy consultants, cloud architects, and cloud service planners. In a report released by the Center for Economics and Business Research and EMC, they claimed that the growing demand for cloud computing services will generate at least 446,000 jobs yearly until 2015.
Hotel, retail, and distribution sectors are expected to benefit the most but the public sector is expected to be in great need of about 801,000 cloud computing professionals for the next 5 years. For business, financial, and banking services, around 207,000 cloud positions will be created.
Initially, cloud computing requires people with managerial skills because they are expected to take the lead in evaluating cloud computing offerings, creating the firm's strategy towards its planned movement to the clouds, negotiating services and contracts with cloud providers, working with the firm's legal and procurement departments, as well as choosing the appropriate cloud applications for the company.
However, as more and more businesses troop to the clouds, there will be a need for other cloud professionals such as cloud product manager, cloud network engineer, cloud systems engineer, cloud consultant, cloud systems administrator, cloud developer, cloud engineer, cloud sales executive, and cloud software engineer.
Skills required for these jobs will include vision and innovation skills; project management, leadership, and business communication skills; negotiating and supplier relationship skills; planning, analysis, and business architectural skills; and technical proficiency.
Because cloud computing presents a fresh way of doing business, it is important for a cloud computing professional to fully understand how to tap cloud computing to run the enterprise. Cloud platforms must be simulated in order to find out if the cloud service meets the needs of the company. Leadership is also an important cloud computing skill because cloud applications must be brought into the company to improve the business.
A cloud computing professional must be able to negotiate with cloud vendors with the company's interests in mind. He must be able to raise questions about intellectual property rights, physical location, data availability, service level agreements, and service interruptions. Planning is also important because the cloud professional is expected to create a road map for cloud implementations within the company. Lastly, the cloud computing employee must possess the necessary technical proficiency in order to secure the operations of the business in the cloud.