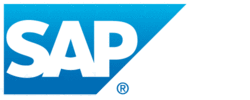 It seems odd, but SAP has brought back its cloud service called ByDesign, simply for the purpose of making SuccessFactors use it – even though the cloud service was originally put on the chopping block by SAP itself.
SuccessFactors is one of SAP's recent acquisitions, with the price for acquiring estimated at around $3.4 billion. Unsurprisingly, SuccessFactors has started using a whole slew of SAP's products, which includes the cloud service ByDesign.
As for ByDesign, it was originally launched in 2007 and was expected to have 10,000 users by 2010, but it fell way short of SAP's expectations, only having 1000 customers even after being relaunched. Now, SAP Co-CEO Bill McDermott has turned around and announced that ByDesign will be an important part of the company's cloud strategy.
One of the possible reasons why SAP is now reviving ByDesign is because SuccesFactors used to rely on SAP's competitor, NetSuite, for their cloud needs. NetSuite is a natural rival for ByDesign because it offers its financial apps and ERP via the cloud.
Unfortunately for SAP, NetSuite has a really surprising announcement during a recent speech, as NetSuite CEO Zach Nelson stated that SuccessFactors is still secretly using their service, and has in fact renewed their contract, with SuccessFactors' employees still regularly accessing their cloud.
We can't fault NetSuite for basically giving SAP a virtual red face with its announcement, but it makes you wonder if SAP's refusal to become a customer of its competitor is the only reason why ByDesign was revived.
It's going to be an uphill battle, but SuccessFactors CEO Lars Dalgaard needs to teach their new bosses how to finally do cloud right. Of course, they are now in a position where they can be bullied by SAP into a lot of bad decisions, but let's hope they stand firm.